Member Church Announcements
---
News & Announcements from Member Churches
Visitor Comments (0)
Be the first to post a comment.
Discuss On Facebook
Rev. Dr. Lee Winfrey Sr., and the Partakers Church family invite the Metropolitan District to their first annual Spring Revival March 25-27, 2020. Rev. Dr. Dwight Riddick Sr. will be the revivalist for the session.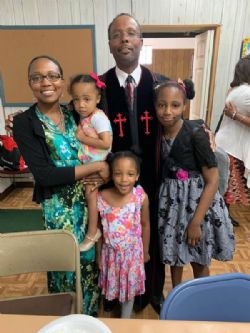 PLEASE SHARE - Metropolitan District Pastor John J. Davis of Iconium Missionary Baptist Church will be featured on the Word Network this Wednesday, January 15, 2020, from 8:00-10:00 p.m. on a live taped show.

Taping will be held at 20733 W. 10 Mile Rd. in Southfield, MI for anyone interested in being a part of the live audience.

Let us congratulate Pastor John J. Davis, the Davis Family, and the Iconium MBC family!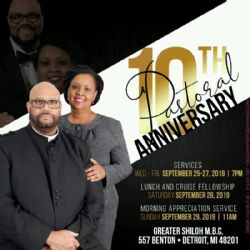 Come celebrate with the Greater Shiloh MBC family the 10th Pastoral Anniversary of their undershepherd, Pastor Mark Gray

Services: September 25-27, 2019; Lunch and Cruise Fellowship: September 28; Appreciation Service: September 29, 2019