Member Church Announcements
---
News & Announcements from Member Churches
Visitor Comments (0)
Be the first to post a comment.
Discuss On Facebook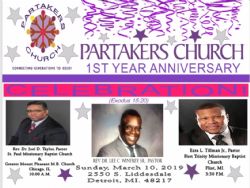 Sunday, March 10, 2019 join Partaker's Church in celebrating their 1st Anniversary. Click the flyer for more information.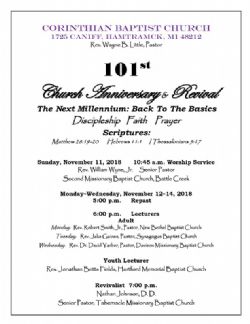 All are invited as Corinthian Missionary Baptist Church, Pastor Wayne Little, celebrates her 101st Church Anniversary November 10-14, 2018.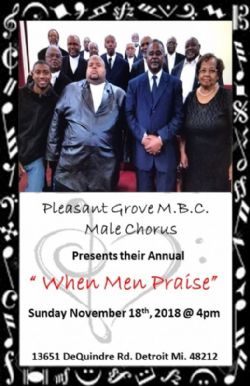 Pleasant Grove MBC Male Chorus presents their annual "When Men Praise" Concert Sunday, November, 18, 2018 at 4:00 pm. All are welcome.