District Announcements
District Announcements
Spring Inspirational Meeting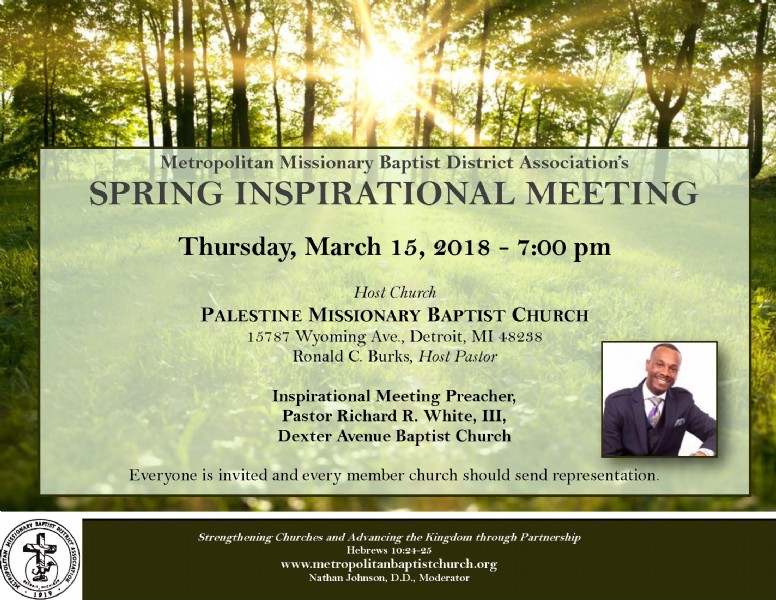 Visitor Comments (0)
Be the first to post a comment.
Discuss On Facebook
Registration is open for the 2018 Carver Camp Summer Experience! Your camper, ages 8-12, are encouraged to participate alongside other children from Metropolitan District Churches. Visit the Events page or call Church of Our Father Missionary Baptist Church 313-891-7626 to register for one of the session weeks! For more information visit the Carver Camp website.
President Ronald C. Burks and Dean Toniya King have posted the schedule for the April 16-20, 2018 Congress of Christian Education Annual Session. Visit the Congress page today!
Visit the Minister's Wives and Widows page for more information on their 2018 Annual Prayer Breakfast. Sis. Cynthia Smith, Women's Auxiliary President of the National Baptist Convention, USA, Inc. will be the keynote speaker. See Sis. Annette Peace, MWWA President for more information.