District Announcements
District Announcements
Save the Date: District Annual Session Via Zoom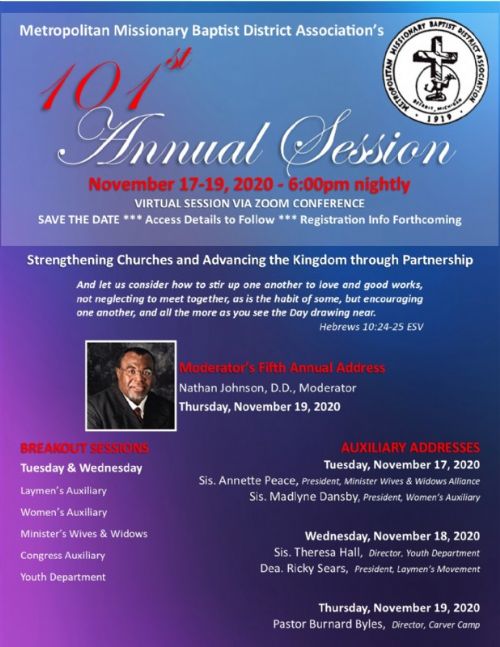 Visitor Comments (0)
Be the first to post a comment.
Discuss On Facebook
Young People's Director, Sis. Theresa Hall, invites the District Young People to a virtual third Sunday Inspirational Meeting. Pre-registration is required for access to the Zoom meeting. Complete the form at https://forms.gle/jTgRQmi67ruPRBHb8

Click "Read More" to view the full letter or download the .pdf copy.
Dear MEDCCE Family of Saints:

Greetings to all of you. May the grace, peace, and blessings of God be upon you this day and every day is our prayer for you in Jesus' name. Please do not mistake our silence during this season of challenges that we have forgotten our ministry to you and the commandment of Jesus to teach and baptize in his name. We have come together in prayer, conversation, and planning to determine our next steps given our uncertain conditions before we decided to share these thoughts with you.
Due to the executive order from our Governor, the Spring Inspirational Meeting has been postponed. Moderator Johnson and the Executive Team is praying for you and your families. Stay safe. Stay faithful.