District Announcements
District Announcements
Visitor Comments (0)
Be the first to post a comment.
Discuss On Facebook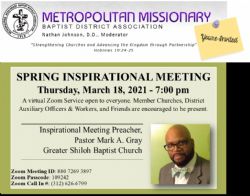 Join the Metropolitan Missionary Baptist District Association and Moderator, Pastor Nathan Johnson in the Spring Inspirational Meeting Thursday, March 18, 2021 at 7:00pm. This virtual meeting is accessible for all Member Churches, District Auxiliary Officers and workers, and friends of Metropolitan District.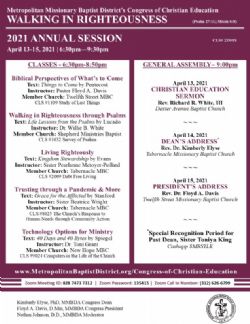 Visit the Congress of Christian Education page for class listing and registration.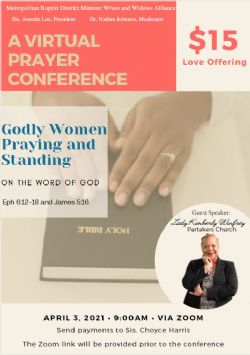 Visit the Minister's Wives & Widows page for details and registration info.