Member Church Announcements
---
News & Announcements from Member Churches
Unity's Annual Men's Day 2016

Visitor Comments (0)
Be the first to post a comment.
Discuss On Facebook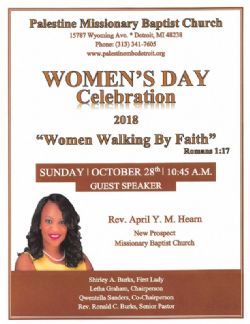 Palestine MBC's Women's Day Celebration "Women Walking by Faith' Romans 1:17 will be Sunday, October 28, 2018 at 10:45 am. Leading up to the celebration will be a pre-Fun Day on October 20th and a Women's Tea on October 27th. Get more information by clicking here.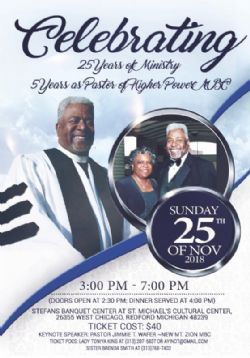 November 25, 2018 - Higher Power Missionary Baptist Church will celebration 5 years of ministry as Senior Pastor Anthony J. King, Sr., celebrates 25 years of Pastoral Ministry. See flyer for details on how to support and join the celebration.
The Twelfth Street Missionary Baptist Church is sponsoring 2 events. Click for details.