Member Church Announcements
---
News & Announcements from Member Churches
District Pastor, Rev. John J. Davis honored on the Word Network
Visitor Comments (0)
Be the first to post a comment.
Discuss On Facebook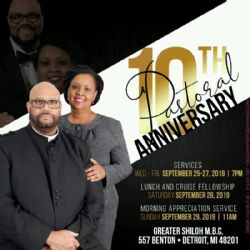 Come celebrate with the Greater Shiloh MBC family the 10th Pastoral Anniversary of their undershepherd, Pastor Mark Gray

Services: September 25-27, 2019; Lunch and Cruise Fellowship: September 28; Appreciation Service: September 29, 2019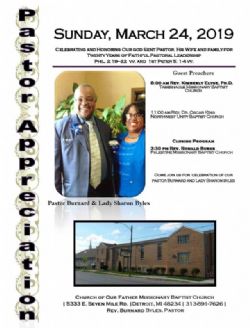 Join Church of Our Father Baptist in celebrating and honoring their Pastor, Rev. Burnard Byles March 24, 2019.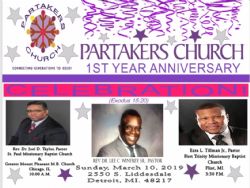 Sunday, March 10, 2019 join Partaker's Church in celebrating their 1st Anniversary. Click the flyer for more information.