District Announcements
District Announcements
Minister Wives & Widows Alliance presents their Annual Prayer Breakfast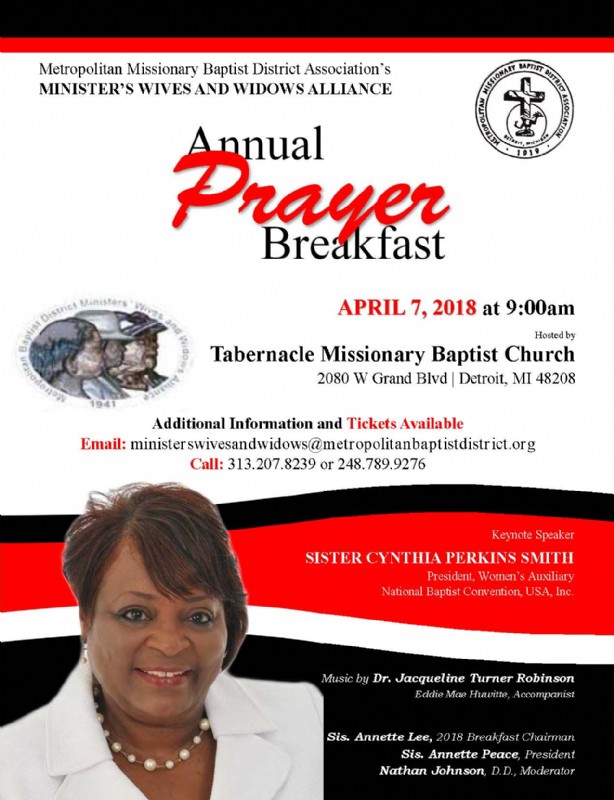 Visitor Comments (0)
Be the first to post a comment.
Discuss On Facebook

Check out the Carver Camp Summer Camp Highlight Video! You'll be blessed to see what the Lord is doing through our Camp.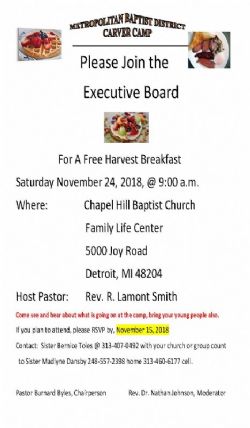 Carver Camp presents a FREE Harvest Breakfast November 24, 2018 at 9:00 am. Come see and hear about what is going on at the Camp. Your young people are welcome!
Join the Metropolitan Young People's Department and the Wolverine State Convention Young People's Department Annual Pinkie Reeves Christmas Luncheon at Greater Concord Missionary Baptist Church on Saturday, December 8, 2018. See Sis. Michelle Pryor for more information.