District Announcements
District Announcements
Delegation of Michigan Laymen Urgently needs your help!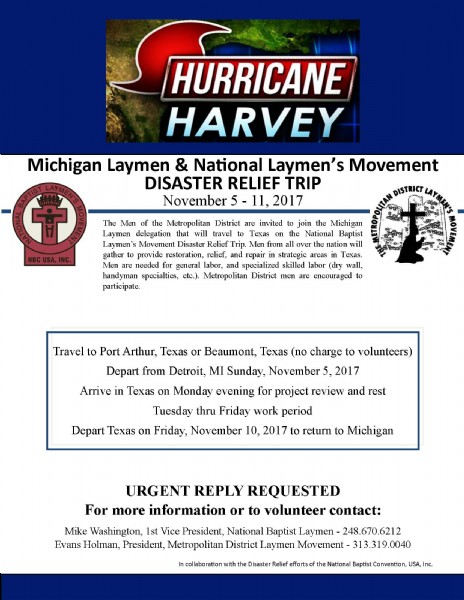 Visitor Comments (0)
Be the first to post a comment.
Discuss On Facebook
The Centennial Celebration Banquet will be held at the Burton Manor Events Center on Friday, July 19, 2019 at 6:00 pm. See Vice Moderator, Pastor Richard Richardson of New Westside Central or Women's Auxiliary President, Sis. Madlyne Dansby for tickets.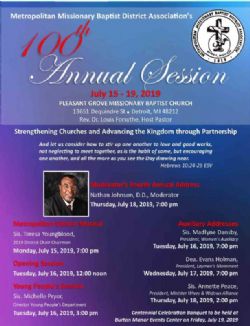 It's time for our Centennial Celebration! For 100 years God has guided the Metropolitan Missionary Baptist District Association! Come the week of July 15-19, 2019 for a very special Annual Session at the Pleasant Grove MBC. Read more for full schedule at a glance.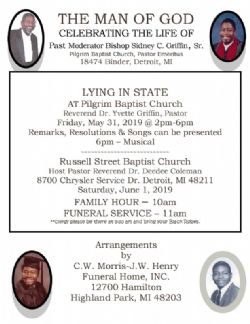 The Metropolitan Missionary Baptist District Association joins with Pastor Yvette Griffin, the entire Griffin family, and the Pilgrim Baptist Church as they celebrate the life of Pastor Sidney C. Griffin Sr.