District Announcements
District Announcements
Visitor Comments (0)
Be the first to post a comment.
Discuss On Facebook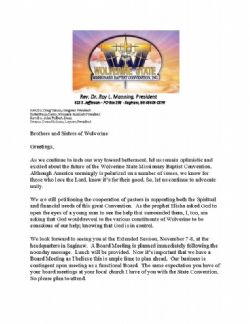 The Extended Session, November 7-8, at the headquarters in Saginaw. A Board Meeting is planned immediately following the noonday message. See full message by clicking reading more.
The African American Heritage Luncheon will take place on Saturday, February 9, 2019 at Tabernacle Missionary Baptist Church at noon. Tickets are $30.00 each. There are eight seats to a table. You may secure your tickets from Sister Eulonda Whitmore from the Congress Finance Team.

The MEDCCE Skating Fellowsip will be held on Monday day, January 21, 2019 at Northland Roller Rink. Tickets are $5 each. Skate rental is $3. Tickets are available from the Congress Finance Team.